Vertical Smart Slide 1

Join Sara Shepard for A Live Chat!

PLL Actors Star in New Music Video

OMG: Mrs. DiLaurentis Creeps on Spencer

First Look: "A is for Answers"!

Pretty Little Liars Episode 4×23: Spencer
Watch Full Episodes of Pretty Little Liars and Exclusive Videos!
Official PLL Promo: "Shadow Play"
Sasha Pieterse Teases PLL Season 4b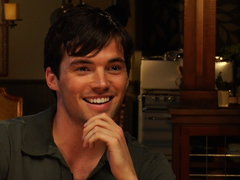 Two Truths And A Lie with Ian Harding
Keegan Allen Teases Spoby Drama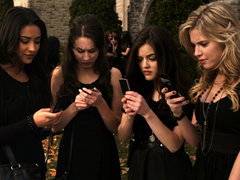 A Pretty Little Liars Guide to Rosewood
Pretty Little Liars News & Info
"You know, Spencer might have an addiction, but so does Aria. Love is a type of drug." Who said this? Click through for more unforgettable one liners!

Ay caramba! If you've ever wondered what it'd be like to go on vacation with the PLL star, then take a look at these new photos.